Welcome New and Previous Members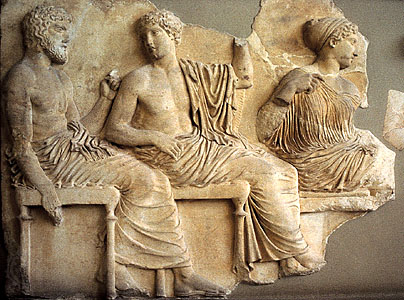 Poseidon, Apollo, and Artemis, marble relief, from the east section of the frieze in the Parthenon,

Current Members

Andrew Blakney
Christiane (Chris) Aiton
Tina Collins
Stamatia Eliakis
John Geyssen
Alex Hannah
Ryan Hoard
Michael Holmes-Lauder
Melissa Kennedy
Donald Lickers
Andrew Mahaffy
Doug McLean
Josh Murray
Erika Orser
Alexandra Pohlod
Gail Sawlor
Jesse Smith
Liz Taylor
Chelsey Young
Jordan Young

Welcome New Members!

Memberships to the society can be purchased throughout the year. However, memberships for the new 2006-2007 school year will not be sold until the beginning of the year!
In this area, I might include a link to the "Bulletin Board" page, which includes news and announcements about members.